Recruiting Canada's top talent for over 30 years.
The ability to attract high-level talent is consistently rated as a major contributor to the success of leading organizations worldwide. Sought-after talent is often unaware or uninterested in career advertising, or remains undiscovered by traditional corporate networking. Overcoming this barrier can define an organization's current and future performance.
The executives you add to your team have the potential to significantly impact your organization's strategic direction, culture, competitiveness, and performance. Highly qualified managers and executives often ignore career advertising, but respond favourably to an experienced executive search consultant who can engage them in an informative discussion about a new opportunity.
Feldman Daxon Partners is your executive recruiting firm headquartered in Toronto with national and global reach. We have been locating top talent for senior executive and managerial positions on a retainer-fee basis since our firm was founded in 1991. Our unwavering set of core values and dedication to client service has allowed us to build and maintain relationships with hundreds of clients in virtually every market sector across Canada and internationally.
Regular communication, high quality candidate shortlists, industry knowledge, judgment and expediency in our retainer search services are reasons Canada's leading companies choose to partner with us.
Recruiting executives? Call Feldman Daxon.
Private Sector
Our clients have included financial services firms, retailers, wholesale distributors, manufacturers, mining and metals processors. Roles we have recruited have included president, general manager, vice-president, director, and manager and in a wide range of roles and functions including general management, sales, marketing, human resources, finance and accounting, procurement, supply chain management, and production management.
Public Sector
We have an established track record in broader public sector recruitment for municipal and provincial government, hospitals and healthcare agencies, universities and colleges, and a wide variety of public sector agencies, boards, and commissions. Our firm is a Vendor of Record with several large municipal and provincial governments and we are experienced in working with boards, councils, and panels to ensure a consensus-driven, transparent recruitment process.
Our experience crosses many roles similar to our private and not for profit search clients, but with many roles and titles unique to the discipline/organization, such as chief administrative officer (CAO), commissioner, chair, general manager, and director.
Non-Profit Sector
Our clients have included trade associations, large not-for-profit corporations, charities, and foundations.
Psychometric Leadership Assessment Services
To support the selection of short-list candidates or finalists, we offer cost effective and high quality psychometric assessment services delivered by talented and certified assessors experienced in candidate assessment. We offer a range of options appropriate for both executives and managers.
The most common tool we use is a DiSC-based assessment used to analyze behavioral style – the person's manner of doing things. It measures four dimensions of normal behavior: dominance (how the candidate responds to problems and challenges); influence (how the candidate responds to problems and challenge); steadiness (how the candidate responds to the pace of the environment), and compliance (how the candidate responds to rules and procedures set by others).
Additional assessment options are available through our leadership development practice. Contact us for more information.
Onboarding can be provided with our "First 100 Days" program. This program is delivered by Feldman Daxon consultants and is designed to prepare leaders to be effective in their new roles as quickly as possible. Our executive coaches have expertise working with new leaders to ensure they "hit the ground running" and are set up for success in the critical first 100 days. For more information on this program please contact us.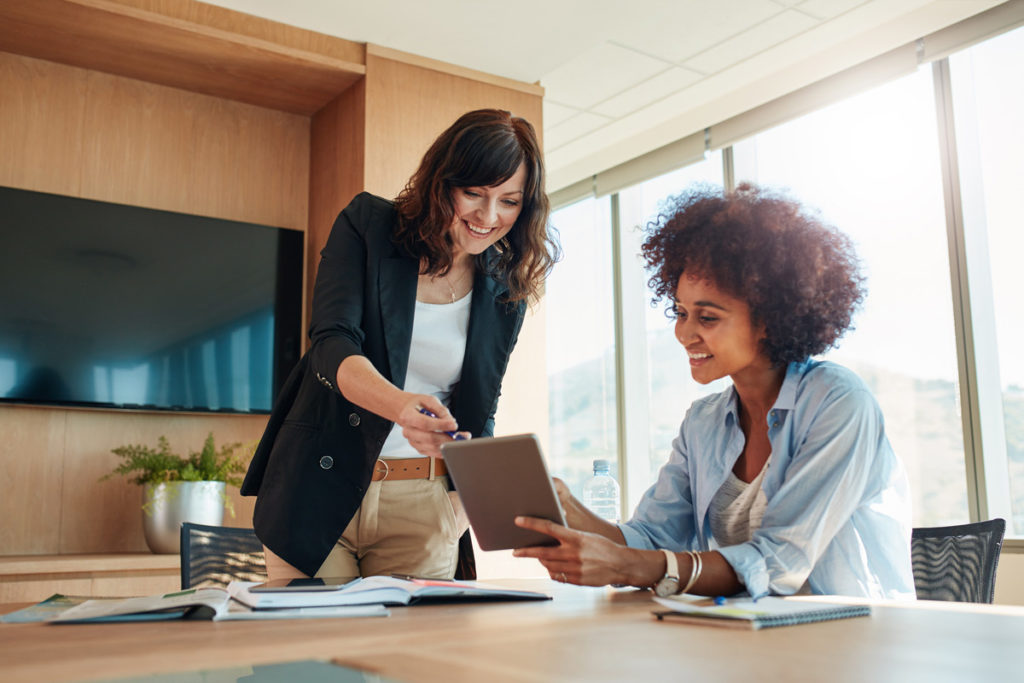 Contact Us
Feldman Daxon Partners is your career transition, recruiting, and leadership coaching firm in Canada. We'd love to talk about how we can help you or your organization. Get in touch.